Our Story
I. "So when are y'all getting engaged?"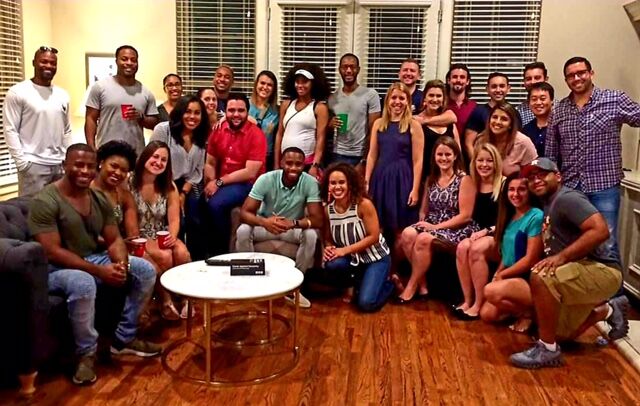 A question I must've gotten more times that I can remember. But with everything else I do, I had a game plan.

There were two instances that, if you were to put odds on it, most would have thought to be a safe bet for me to pop the question. The first was our housewarming party in August. We had around 30-40 of our closest friends over to celebrate our new home and eat free Chipotle. Most probably couldn't think of a better time or place to ask for Clare's hand in marriage, being surrounded by great friends…until a few weeks later when Clare's mom and sister came to Houston to help us…err, Clare decorate the new house. That Sunday, which was the last full day they were in town, my mom joined us, as well as Laura and Manuel. "…Okay, if he didn't propose when our friends were here or when my dad-gum mom was here, then…???" Clare admitted she thought it was going down for real that weekend.
II. The Gameplan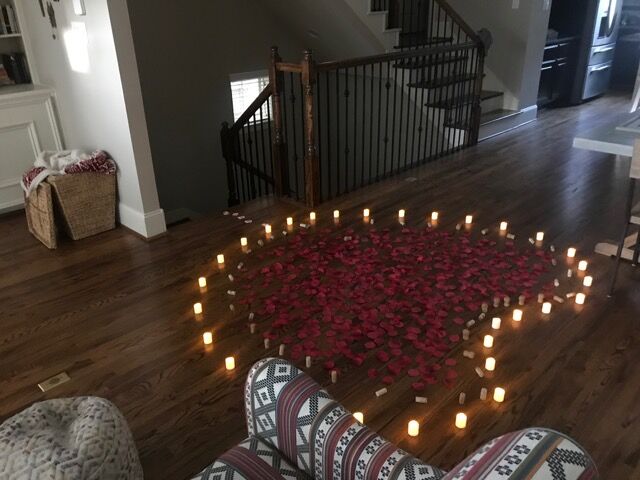 But I had a plan. I knew people, including Clare, would be expecting the proposal to happen at one of these two gatherings, but I wanted it to be an intimate, private moment. Clare was in The Woodlands working on a project until the early evening and it gave Mia, Sheba, and me plenty of time to get everything ready. After about a dozen calls to florists, multiple trips to Michael's, Jo-Ann Fabrics, Walmart and a florist, I ended up with a backseat filled up with roses, about 1,000 rose petals and about 40 candles (battery-powered, of course, because if anyone knows Mia, she would've burned the house down). I then spent the next couple hours getting ready.
III. Friday, September 7th, 2018
Clare arrives home from work, tired, hungry, and probably ready to change into sweats and cuddle with her Sheba. She gets to the front door and sees a single rose with a note that reads, "This rose represents our first year together." She comes inside and is greeted by an eager Sheba and a second rose that says, "This rose represents our second year together." Rose petals lead the way up the stairs where Mia and I stand on the other side of a giant heart, outlined in candles and filled with about 800 rose petals (shout out to Clare and her friends for all of the wine they drink and the wine corks she collects, which helped me outline the heart and inspired the idea to use candles). Mia then proceeded to destroy the heart I spent an hour creating (reinforcing why I didn't use real candles), as I asked Clare to join me in what remained of that heart. I handed her a final single rose which represented my commitment to Clare, as my one and only boo for life.
She cried. Mia cried. Sheba cried. And then she said yes.
IV. We're Engaged! (and proposal aftermath...)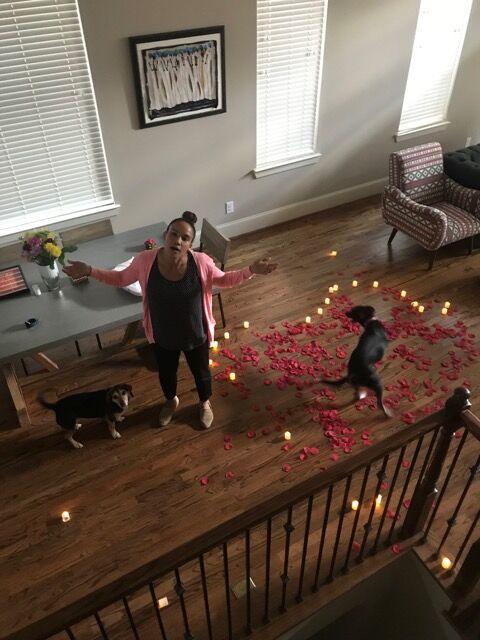 The Wedding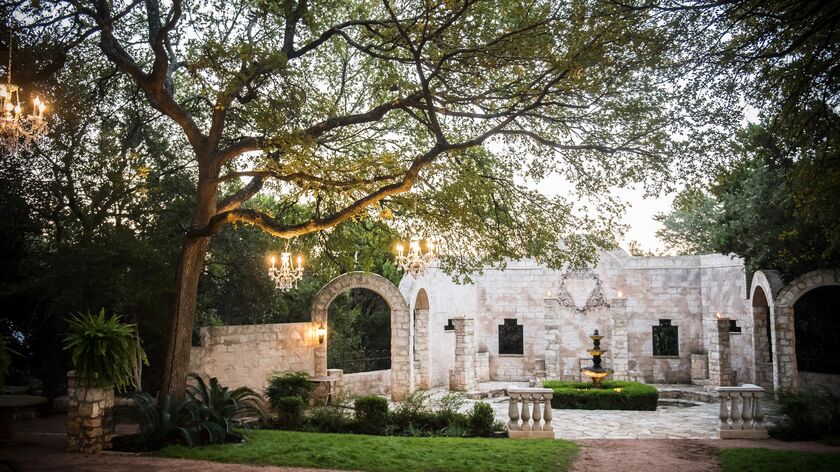 Saturday, June 1, 2019
6:00 PM
Ceremony and Reception
Vista On Seward Hill
6414 Bee Cave Rd, Austin, TX 78746, USA
Venue: The Vista on Seward Hill is an award winning Austin Event venue featuring breathtaking Hill country vista views, landscape waterfalls, and beautiful garden settings under huge live–oak shade trees.
Logistics: The ceremony and reception will both take place at The Vista on Seward Hill. Parking is available on-site at no cost to wedding guests.
Given the capacity limits of the venue, the wedding ceremony and reception are affairs for only those age 12 and older.

Please reach out to Clare and Jason with any questions about the venue, wedding details, etc., at their email address: wedding.clareandjason@gmail.com
Clare and Jason hope you're able to join them to celebrate their big day!
Pre-Wedding Bar Hop
Rain or Shine: Drinks & Bar Hopping on Rainey Street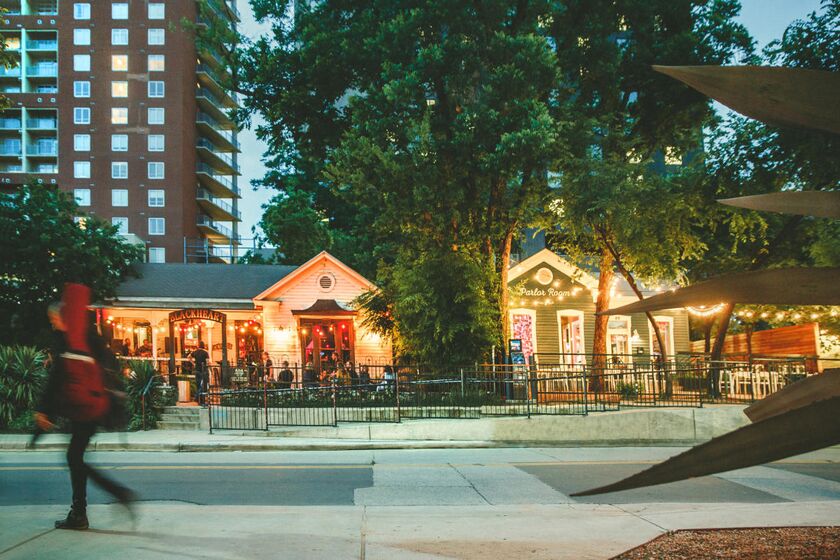 Friday, May 31, 2019
8:00 PM
Rainey Street, Austin, TX, USA
We'd love to celebrate with you before our big day by 'keeping Austin weird' together on Rainey Street! Just south of Austin's famous 6th Street, we'll do a bit of bar hopping on Friday, May 31st for anyone already in town.
Join us for some post-dinner drinks as we move from bar to bar on Rainey St. Send Clare and/or Jason and text to meet up with us on Rainey St. on Friday evening!